I was using some GDI+ code from the forums to read in a JPG image and had some trouble with larger images.
The code reads the jpg with GDI+ and places the image in a DDT memory bitmap for subsequent processing. For example, this
image
(2492x1944) appears to be resized and placed in the upper left quadrant of the bitmap.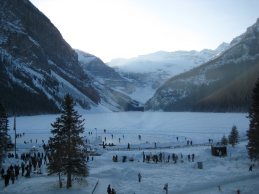 seems to be read in as this: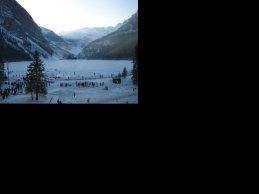 I've tried the code on a dozen images and it works fine. Only on a couple of large ones (like this one) do I see the problem. I can't say for sure that there's a cutoff size, because I don't have a string of successively sized images to test.
Here's the test code I used.
Code:
'Compilable Example:




#Compile Exe




#Dim All




#Include

 

"Win32API.inc"





Type

 GdiplusStartupInput 

Dword


   GdiplusVersion           

As Dword


   DebugEventCallback       

As Dword


   SuppressBackgroundThread 

As Long


   SuppressExternalCodecs   

As Long




End Type





Type

 GdiplusStartupOutput 

Dword


   NotificationHook   

As Dword


   NotificationUnhook 

As Dword




End Type





Declare Function

 GdiplusStartup 

Lib

 

"gdiplus.dll"

 

Alias

 

"GdiplusStartup"

 

(

ByRef

 token 

As Dword

, 

ByRef Input As

 GdiplusStartupInput, 

ByRef Output As

 GdiplusStartupOutput

)

 

As Long




Declare Sub

      GdiplusShutdown 

Lib

 

"gdiplus.dll"

 

Alias

 

"GdiplusShutdown"

 

(

ByVal

 token 

As Dword

)




Declare Function

 GdipGetImageWidth 

Lib

 

"GDIPLUS.DLL"

 

Alias

 

"GdipGetImageWidth"

 

(

ByVal Image As Dword

, 

ByRef Width As Dword

)

 

As Long




Declare Function

 GdipGetImageHeight 

Lib

 

"GDIPLUS.DLL"

 

Alias

 

"GdipGetImageHeight"

 

(

ByVal Image As Dword

, 

ByRef

 height 

As Dword

)

 

As Long




Declare Function

 GdipCreateFromHDC 

Lib

 

"gdiplus.dll"

 

Alias

 

"GdipCreateFromHDC"

 

(

ByVal

 hdc 

As Dword

, 

ByRef

 graphics 

As Dword

)

 

As Long




Declare Function

 GdipLoadImageFromFile 

Lib

 

"gdiplus.dll"

 

Alias

 

"GdipLoadImageFromFile"

 

(

ByVal

 filename 

As Dword

, 

ByRef Image As Dword

)

 

As Long




Declare Function

 GdipDrawImage 

Lib

 

"gdiplus.dll"

 

Alias

 

"GdipDrawImage"

(

ByVal

 graphics 

As Dword

, 

ByVal Image As Dword

, 

ByVal

 x 

As Single

, 

ByVal

 y 

As Single

)

 

As Long

                                              

' GpStatus




Declare Function

 GdipDisposeImage 

Lib

 

"gdiplus.dll"

 

Alias

 

"GdipDisposeImage"

 

(

ByVal Image As Dword

)

 

As Long




Declare Function

 GdipDeleteGraphics 

Lib

 

"gdiplus.dll"

 

Alias

 

"GdipDeleteGraphics"

 

(

ByVal

 graphics 

As Dword

)

 

As Long





Function PBMain

(

)

 

As Long


   

Local

 fName 

As String

, w,h 

As Long


   

Local

 pGraphics, pImage,hBMP,hBMPtemp, hBMPDC 

As Dword

, strFileName 

As String


   

Local

 token 

As Dword

, StartupInput 

As

 GdiplusStartupInput

   fName 

=

 

"wide.jpg"

    

'2592 x 1944



   

'initialize GDIPlus


   StartupInput.GdiplusVersion 

=

 

1


   GdiplusStartup

(

token, StartupInput, 

ByVal

 %NULL

)



   

'load/display image onto Graphic control


   strFileName 

=

 

UCode$

(

fName

)

                         

'image source file


   GdipLoadImageFromFile

(

StrPtr

(

strFileName

)

, pImage

)

  

'pImage - image object


   GdipGetImageWidth

(

pImage,w

)


   GdipGetImageHeight

(

pImage,h

)



   

'place to put the image


   

Graphic Bitmap New

 w,h 

To

 hBMP
   

Graphic Attach

 hBMP, 

0


   

Graphic Get DC To

 hBMPDC

   GdipCreateFromHDC

(

hBMPDC, pGraphics

)

          

'pGraphics - graphic object


   GdipDrawImage

(

pGraphics, pImage, 

0

, 

0

)

        

'draw on graphic object - hBMP now contains image from file



   

'cleanup


   

If

 pImage 

Then

 GdipDisposeImage

(

pImage

)

         

'delete image object


   

If

 pGraphics 

Then

 GdipDeleteGraphics

(

pGraphics

)

 

'delete graphic object


   GdiplusShutdown token                           

' Shutdown GDI+



   

Graphic Save

 

"verify.bmp"





End Function