SkinBox
(full XP AERO GLASS emulation)
This one uses the latest version of the skin engine developed for BassBox,
and it introduces a new clock control using the VISTA's gadget style.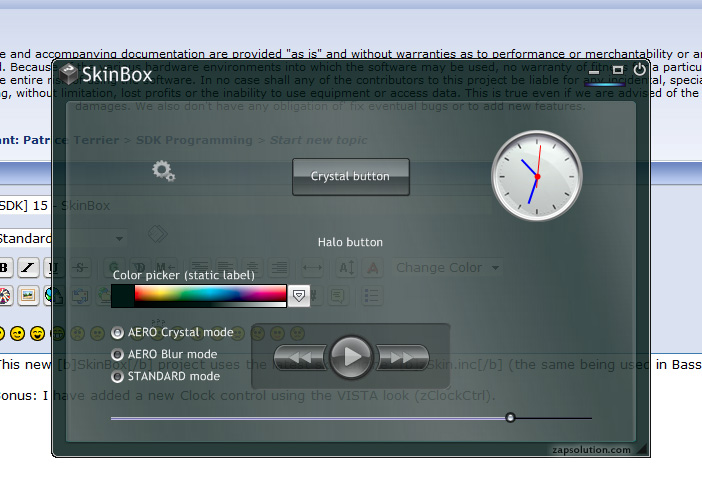 You can dowload the zip EXE file there:
SkinBoxExe.zip
Note:
the full PowerBASIC source code is available on José Roca's forum in the SDK programming section.
...