The
PhotoSetup
demo project has been updated to let you try the GDImage "
Remove red-eye
" feature (requires version 4.14+).
You can download the ZIP file
there.
The demo is provided with a "red_eye.jpg" picture to play with.
Screen shot: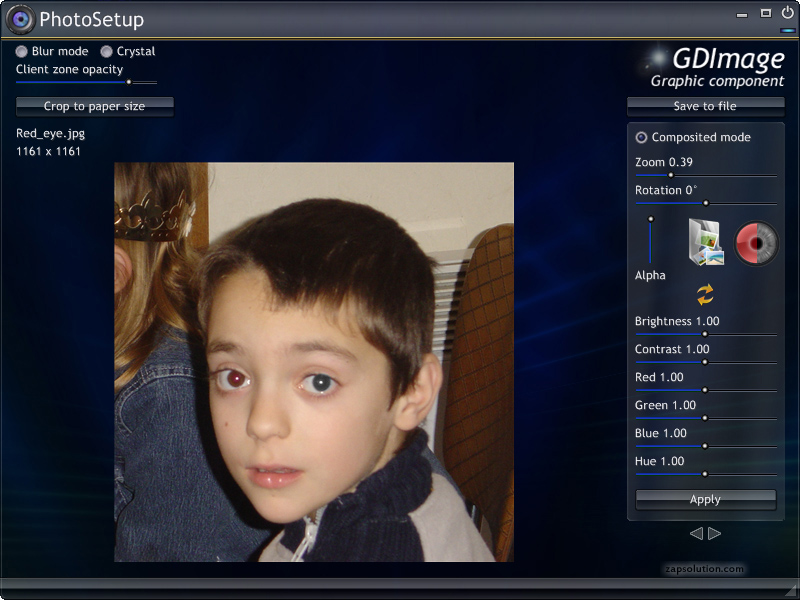 In this example, the right eye has been corrected while the other on the left is unchanged.
To use it, click on the "Remove red-eye" button, then move the cursor hover the eye and use the ellipse to delimit the section (you can resize it using the rubber band). Once done click on the right mouse button to popup the contextual menu and select "Apply".
...