zHelpAPI
is an "Online" utility to check the syntax and the purpose of a specific SDK API.
It is based on the excellent José Roca's API documentation and his WebBrowser example.
I have added the combobox and all the code that would parse the URL (Java script) to find and display the API documentation.
The "Update" button is to download the latest index from the internet.
I wrote this project in a short delay, thus i didn't had much time to test it, let me know if you find anything wrong.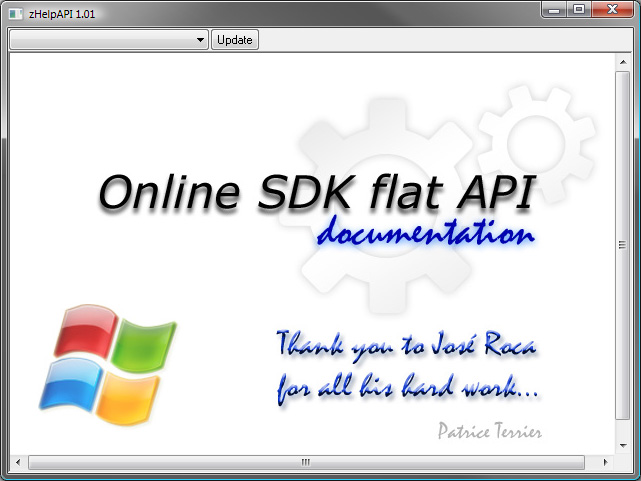 The project is there
Note: Attachments are only visible to registered members of José Roca's forum.
...