Demo has been updated
The demo has been updated.
Added:
Descriptive text with zoom-out effect (using Bicubic interpolation for smoother rendering).
Note: You can move all the objects around with the mouse, including the 3D sprite object.
By the way GDImage, allows you to do all what can be done with WPF without the overhead of VS applications and without the need to install any extra frameworks.
Screen shot: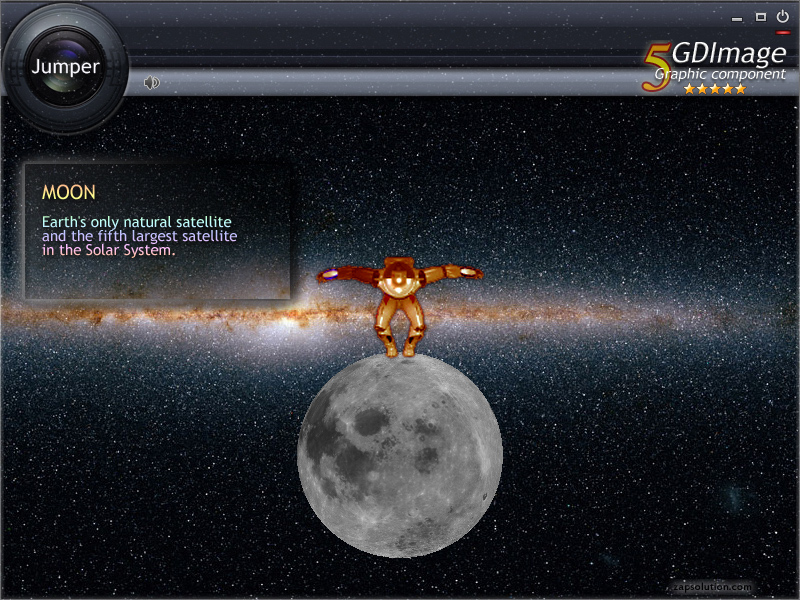 ...